Bhutan: Dispatch 12 from Extraordinary Cultures Tour
---
Dateline: Bhutan
Tonight we dined with Her Majesty Ashi Dorgi Wangmo Wangchuck, a Queen of Bhutan. She was extremely gracious and a lovely host who greeted each one of our group personally and presided over a performance by the Royal Academy of Performing Arts.
She is one of four sisters who married the 4th King of Bhutan and is from the family whose ancestor unified Bhutan centuries ago. She has supported grassroots causes in Bhutan through her Tarayana Foundation. She also recently edited and contributed to a recent book on Bhutanese poetry. Needless to say, our travelers were thrilled to meet her.
Her Majesty also chaired the committee advising on Bhutan's participation in the 2008 Smithsonian Folklife Festival. That program brought more than 100 scholars, monks, artisans, dancers, musicians, architects and builders, cooks, archers and other cultural exemplars to the National Mall in Washington to perform and demonstrate their traditions to more than one million grateful visitors. That delegation was led by the Prince and came as Bhutan was making the transition to a democracy by planning its first election and the coronation of the King's successor.
The success of that program in both mobilizing Bhutanese cultural heritage efforts and in educating Americans about the nation, its people and traditions was enunciated by the Prime Minister and by Lyonpo Dorji, Minister of Home and Cultural Affairs to members of our group. Kempo Tashi, head of the National Museum who also participated, expounded on various aspects of Bhutanese culture including its particularly Himalayan form of Buddhism. We heard from others on how the Bhutanese are trying to institutionalize a policy of Gross National Happiness by preserving their environment, upholding their culture, governing well, and providing for the needs of the people. Though Bhutan is a small country, the emphasis on Gross National Happiness, rather than Gross National Product, is a big idea.
We visited the National Museum, the Dzong or fortress of Paro that functions as administrative center and monastery. Part our group hiked up the the mountain to the Taksang or Tiger's Nest Monastery. Others visited the Paro farmers market, watched displays of archery, visited a local school, and had tea and conversation with a working farm family in their home.
Flying in and out of Bhutan we saw and flew by Mount Everest, and several more of the world's highest mountains, which peeked over the clouds. Flying is always a bit harrowing here, but well worth it. We found Bhutan an amazing, beautiful place with engaging people who are proud of their country and their culture, and duly humbled by their position at the top of the world and comparisons to the fictional "Shangri-la." The challenges they face—the cultural influences of globalization, the effect of global warming upon their glaciers, and the settlement in their territory of those from neighboring countries are considerable. But given the current status of other Himalayan countries and regions, Bhutanese efforts to improve their country and face those challenges are most commendable. One can only hope they succeed!
This post is twelfth in a series. To see the other posts, click here.
Click here to learn more about travel to Bhutan.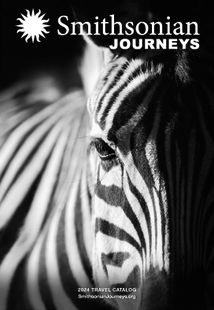 Request a Free Catalog
Download now to find inspiration for your next journey
Get It Free!
Be the First to Know
Sign up to learn more about our tours and special offers
Sign Up