Trivia Answers: Undercover Operations
---
Last week's question: Which one of these influential women was also a spy?
A.  Marie Curie, Nobel Prize winning chemist and physicist
B.  Juliette Gordon Low, founder of the Girl Scouts.
C.  Julia Child, chef, author, and TV personality.
D.  Amelia Earhart, first woman to fly solo across the Atlantic.
The answer is Julia Child, whose books and TV shows introduced French cooking to the American public. Her kitchen is now located in the Smithsonian National Museum of American History. She applied for the spy post after the bombing of Pearl Harbor in 1941, joining the Office of Strategic Services (OSS) in Washington, D.C. She held several positions within OSS, once helping to develop a shark repellent to prevent sharks from accidentally detonating weapons meant for German U-boats. In 1944, she was sent to Kandy, Sri Lanka, where she managed classified communications for OSS stations in Asia. There, she met her future husband, who also worked for OSS. Finally, she was posted to China. Following the war, she returned to Washington, D.C, and later moved to Paris with her husband, where she began her training as a chef.
In case you were wondering…
Juliette Gordon Low supported the American effort in the Spanish-American War by organizing a hospital for soldiers returning from battle in Cuba.
Marie Curie supported the French war effort during WWI by providing tubes of radium for mobile radiography units used to treat soldiers in the field.
Amelia Earhart was rumored to have spied on the Japanese in the Pacific at the secret request of Franklin Roosevelt and to have performed propaganda radio broadcasts as Tokyo Rose. However, it has been proven that these are myths.
Related Links
Want to learn more about spies firsthand? Join us in Washington, D.C. on our Spies and Spycraft tour.
Click here to learn more about America's most dangerous female spy.
Click here to learn more about how Smithsonian is celebrating Women's History Month.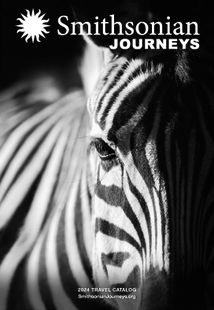 Request a Free Catalog
Download now to find inspiration for your next journey
Get It Free!
Be the First to Know
Sign up to learn more about our tours and special offers
Sign Up