Photo: The Changing Skyline of Doha
---
Originally a fishing and pearling village, Doha, Qatar is rapidly becoming an important city for education, art, and media in the Gulf region. The government is diversifying its economy and the real estate sector is booming as the population grows and the skyline constantly changes, with towers and hotels being constructed for corporate and commercial activity. The Museum of Islamic Art, located on the Corniche surrounding Doha Harbor, houses an extensive collection of artwork dating from the 7th to the 19th century. Doha is also home to Education City, an initiative to provide resources for students, some of the world's leading universities, and Al Jazeera, an Arabic satellite television network. Originally an Arabic news and current affairs satellite TV channel, Al Jazeera has introduced a level of freedom of speech on TV that was previously suppressed in the Gulf region.
Thinking about journeying to the Middle East? Read about the complexities of life in this region.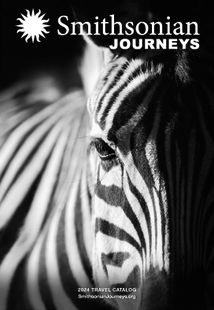 Request a Free Catalog
Download now to find inspiration for your next journey
Get It Free!
Be the First to Know
Sign up to learn more about our tours and special offers
Sign Up