Photo: Celebrate St. Patrick's Day
---
Saint Patrick's Day (Gaelic: Lá 'le Pádraig or Lá Fhéile Pádraig), is the annual feast day which celebrates Saint Patrick (circa 385–461 AD), one of Ireland's patron saints. As one of the island's earliest Christian missionaries, St. Patrick is widely credited with converting Ireland to Roman Catholicism. Today, St. Patrick's Day is celebrated worldwide.
Fun fact: St. Patrick's blue, not green, was the color long associated with St. Patrick. Green, the color most widely associated with Ireland and with St. Patrick's Day, may have gained prominence through the phrase "the wearing of the green" meaning to wear a shamrock on one's clothing.
Need a book to keep you company until the weather warms up for good? Click here to learn more about one man's quest to play every golf course in Ireland.
Sailing more your style? Click here for Smithsonian Folkways' Irish Pirate Ballads and Other Songs of the Sea.
Much appreciation to Joanne Poesch for mentioning us in her Specialty Travel Column in the Examiner.
Click here to learn more about our next journey to Ireland. There are seats left for lucky folks!
What's your favorite St. Patrick's Day tradition? Share your thoughts!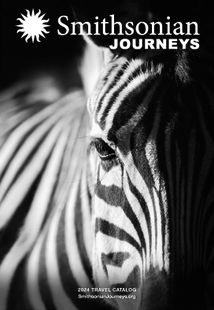 Request a Free Catalog
Download now to find inspiration for your next journey
Get It Free!
Be the First to Know
Sign up to learn more about our tours and special offers
Sign Up