Masters Golf Tournament – Interview with Dr. Gary Wiren
---
Here, Patrick Wagner, Senior Manager for U.S. and Canada tours, sits down with Study Leader Dr. Gary Wiren, to learn more about the Masters Golf Tournament.
Patrick Wagner: What sparked your interest in golf?
Dr. Wiren: What sparked my interest? A neighborhood pal my age and I began to caddie for our fathers at the little nine-hole course behind our homes. When we got far enough away from the clubhouse during the round, our dads would let us play a hole. Pretty soon we went to the course without our fathers and before you know it, we were beating them.
PW: If you were to describe a favorite "Masters moment" which one would it be for you?

GW: I have two—Tiger's chip in from the back of the green on 16 when the ball came to a stop to show the NIKE logo and then rolled into the hole, and the miraculous pitch that Larry Mize holed out on the 11th hole with a slick green tilted away from him during a playoff against a stunned Greg Norman. The ball might have rolled off the green completely if it hadn't gone in.
PW: Tell us a bit about starting a golf school and teaching folks the game.
GW:I have started three golf schools, The Five Star Golf School at the Boca Raton Hotel and Club, The PGA Jr. National Academy, and Golf Discovery Schools for the PGA of America. It requires a lot of marketing, the selection of a good staff of teachers and aides, a facility that can comfortably accommodate a large group, proper teaching equipment, an attractive and functional program, and patience for the days when things just don't happen as they should.
PW: Besides The Masters, is there a tournament that you find to be a "you have to be there once in your life" type of experience for the golf aficionado?
GW: I would choose The Ryder Cup, the most exciting golf event in the world. Head-to-head match play has more drama. Playing for your country has more emotion. And having to pair with a partner who depends upon you adds pressure to every shot.
PW: You have played some of America's great courses, but for pure enjoyment purposes, what courses do you like to play the most?

GW:
I like courses for different reasons, so I would have to answer the question with that in mind.
Bandon Dunes
(all four courses there) is an experience for the lover of golf. As the creator, Mike Keiserhas said "It's about the golf." No fancy lodge or amenities; functional suffices quite well. Furthermore, all the courses there are required walking courses. Carts are not allowed unless needed for medical reasons. It is beautifully rugged
—
minimalist golf at its best. The classic courses of Long Island are great, but I unashamedly admit that one of my favorites is where I am located, Trump International in West Palm Beach. It has beauty, 7,300 yards of length for challenge, great greens that roll like billiard tables, and some of the most abundant and lovely landscaping to accompany the manicured fairways and tees. Every hole has its own unique character.
PW: As someone coming to the Masters and wanting to improve on their own game, any advice on what to look for from the pros?
GW: If I were watching the players at the Masters in order to garner some kind of secret or swing principle, here is what I would look for: Notice their consistent pre-shot routines, which get them to focus on process rather than outcome; watch their footwork and see how all of them finish on their front foot while in perfect balance; and note that while they swing with speed it seems effortless because the body is not tense. That all comes with natural talent, good coaching, and a lot of practice.
Click here to watch Gary's video on how to cure your slice.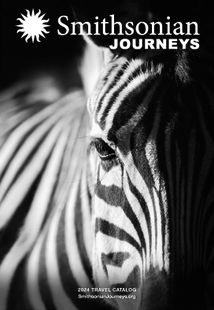 Request a Free Catalog
Download now to find inspiration for your next journey
Get It Free!
Be the First to Know
Sign up to learn more about our tours and special offers
Sign Up