Girl Talk in Tanzania
---
The thing that surprised me the most about Tanzania was how much I loved the people.
Don't get me wrong, the safari was great and I loved seeing the "Big 5" in the Serengeti and Ngorongoro Crater, but the Tanzanians fascinated me more than the wildlife. One of our guides was a Maasai warrior who regaled us with tales from his childhood and answered all of our questions about the Maasai culture. No topics were off limits! Our drivers were super knowledgeable about the wildlife and were excellent game trackers, but again, I enjoyed getting to know more about their way of life, hearing firsthand about their families, and learning how the educational system works.
Zanzibar was a completely different experience. I loved visiting the spice plantations and learning how the different spices are grown. In Zanzibar I spent an hour getting an elaborate henna tattoo and enjoying "girl talk" with a Zanzibari henna artist.
The world becomes a smaller place once you start talking to people and realize how much we all have in common.
Click here to learn more about how Africans use textiles to express their identities.
Click here to learn more about beadmaking by African people.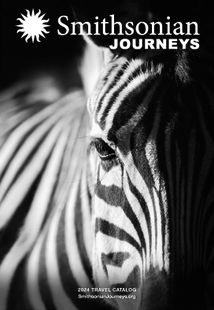 Request a Free Catalog
Download now to find inspiration for your next journey
Get It Free!
Be the First to Know
Sign up to learn more about our tours and special offers
Sign Up