Maiden Voyages: Writings of Women Travelers
---

Our book of the week this week is by Mary Morris, novelist and author of the marvelous travelogue, Nothing to Declare. Morris has compiled a new expert anthology, Maiden Voyages: Writings of Women Travelers, chronicling three hundred years of women traveling around the globe. Morris observing that, "women move through the world differently than men."  Selected essays describe exotic locales, dangerous situations, and drug addiction, as well as the varied customs, cultures, and people that can be found in the travels of these amazing women. With contributions by such literary lionesses as Margaret Mead, Willa Cather, and Mary Wollstonecraft, to name a few, this pleasurable collection is a who's who of female letters.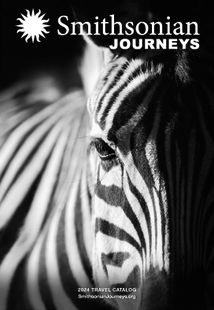 Request a Free Catalog
Download now to find inspiration for your next journey
Get It Free!
Be the First to Know
Sign up to learn more about our tours and special offers
Sign Up