Video: The Asian Clouded Leopard
---
A group of intrepid researchers has trekked across Thailand for the last three years looking for the elusive clouded leopard.  Only three clouded leopards have ever been fitted with radio collars in the wild.
The project is a joint venture between the Khao Kheow Open Zoo, The Zoological Parks Organization of Thailand, Nashville Zoo, and the Smithsonian National Zoological Park. The researchers hope that by finding out more about the clouded leopard's habitat, food sources, breeding patterns, and other characteristics, they can help to preserve the species.
Thanks to the Smithsonian Channel, you can watch below to learn more and join the quest for these amazing creatures.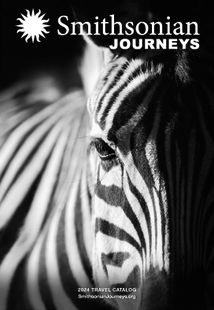 Request a Free Catalog
Download now to find inspiration for your next journey
Get It Free!
Be the First to Know
Sign up to learn more about our tours and special offers
Sign Up