Video: In the Footsteps of Lincoln's Assassin
---
As we celebrate the life of Lincoln here at the Smithsonian Institution, Study Leader Ed Bearss follows in the footsteps of actor John Wilkes Booth, Lincoln's assassin.  Watch a clip of Stories from the Vaults host Tom Cavanaugh trying to keep up, courtesy of the Smithsonian Channel.
If you plan to be near Washington, D.C. anytime soon, click here to see a list of Lincoln-related events.
Video: Courtesy of Smithsonian Channel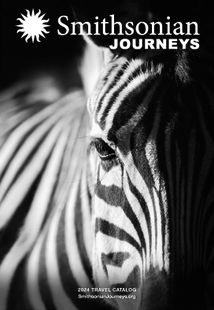 Request a Free Catalog
Download now to find inspiration for your next journey
Get It Free!
Be the First to Know
Sign up to learn more about our tours and special offers
Sign Up