The Way of Tea
---
As a long time tour leader in Japan, I have taken many Smithsonian Journeys participants to Tea events. I love to introduce the many unspoken aspects of Tea (Sado, the Way of Tea) to visitors from abroad. As I look back at my years as a student of Tea, I realize how much it has taught me about art, ceramics, gardens, calligraphy, and great food in my adopted city of Kyoto.  When I first began studying tea, I assumed that I would master the basics in about a year. Now, years later, I find myself only beginning to understand that both the world of tea as well as the country of Japan, hold many treasures and surprises for those who take the time to look.
So much of the beauty of this country is somehow connected to The Way of Tea. On our tours we explore how this beauty is expressed in architecture, kimono and textiles, crafts, gardens, and art. Much of Tea as we know it today was laid out by a man named Sen no Rikyu in the late 1500's. He introduced the concepts of wabi and sabi into the Japanese mindset. He turned the aesthetics of Japan from focus on the perfection of Chinese arts into a culture that valued rusticity, patina, asymmetry, and understated beauty. He pared down the previously popular, aristocratic Chinese-style of tea party and combined it with the way Zen monks communally share rough hewn bowls of whisked tea before meditation. To this, he added a touch of the Catholic Mass. Through this new creation, he brought forth a secular way to incorporate Zen teachings into everyday life. Practitioners of Tea study the arts and become connoisseurs of Japan's innumerable arts. They also learn how to masterfully blend the right combination of implements with the right combination of guests into stunning tea events. By mastering dozens of meticulously orchestrated variations of the "performance of tea" for guests, they develop focus, mind-fullness, and gracefulness that can then be applied to their everyday lives.
On our tours, we look at the traditions that make up so much of Tea and so much of Japan. Like students of tea, our tour participants get to meet masters of garden design, bamboo, pottery, calligraphy, textiles, and cuisine. They even spend time with a master of Tea. He knows how to create a candle-lit Tea event to celebrate the October full moon, he can prepare a bowl of offertory Tea and place it on the altar of a Shinto Shrine, and he can organize season-specific Tea events in a way that is gracious and seemingly effortless. Most of all, he can talk about Tea and excite even already knowledgeable people. And for those with no knowledge of Tea, he creates a warm and safe place and inspires them with his enthusiasm for beauty in-the-moment.
I often think that my job as a Study Leader in Japan is the best job in the world. And, my favorite part of this job is watching how a wealth of talent and creative expression of warm and hospitable people here in Japan, can touch the lives of tour participants, so that when they have their final bowl of tea before returning home, they know that they have experienced something truly genuine that has enriched their lives.
What intriguing, beautiful rituals have you witnessed in your travels? Share below.
Click to learn more about tours to Japan.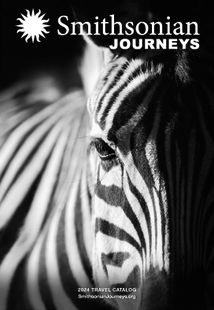 Request a Free Catalog
Download now to find inspiration for your next journey
Get It Free!
Be the First to Know
Sign up to learn more about our tours and special offers
Sign Up